6 tips to create business proposal copy that wins clients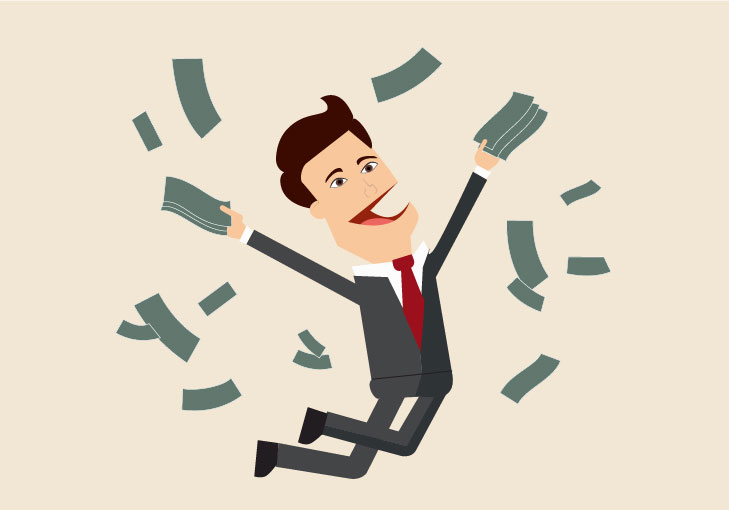 With 28 million small businesses in the United States alone, the playing field is crowded in most industries. Higher levels of competition and the lack of an experienced writer who's well versed in your brand can make crafting a winning proposal seem a lot like tying your shoes with one hand — not impossible, but pretty darn difficult.
Here are six tips to help you figure out what to say in your business proposal copy, and how to say it.
1. It's not me, it's you
As author Shervin Freed told Entrepreneur magazine, "If you don't understand the client's problem, you certainly can't propose a methodology that is going to solve the problem."
It seems obvious, but in order to find a solution, you have to know what the problem is. Try to discover whether or not your potential client has sought a solution in the past, and why that solution didn't work out. Also, try to get a sense of what's most important to them — such as customer service or pricing.
Revisit any buyer personas you've created. If you've received an RFP, make sure you know it like the back of your hand. Once you have a good idea of the organization's needs and background, you'll have an easier time tailoring your proposal copy.
2. Why are you so special?
Now that you know the client, it's time to take a hard look at your company. If you don't already have an elevator pitch memorized that clearly outlines what makes your company stand out, bookmark this article and go figure that out right now. Assets like battle cards can be useful because they analyze the competition and highlight your company's strengths.
Once you know what to say about your company, make sure you say it like your company. Nobody likes mixed signals, and that's what makes brand voice so important. Everything you create for your company should sound like it came from the same place.
3. Lookin' good
Our brains are wired to love images and videos — Zabisco found that 90 percent of the information that enters the brain is visual. Images and videos are being included in more types of content than ever before. Take press releases for example — PR Newswire found that releases containing images were viewed 1.4 more times than text-only releases.
Make the most of technology (you're already sending your proposal electronically, right?) and include short videos about your product, company, and customer testimonials. Graphs, tables, and infographics also help to break up text blocks while conveying information.
4. If you build it, they will trust
Once upon a time, the world believed that nothing could beat the hard sell. Then customers learned to ignore overly aggressive pitches. As Inc.com columnist Molly Reynolds wrote, "The hard sell may have been effective at one time, but these days, folks know that they have a plethora of choices. Generally, they want to work with people that they like."
To get potential clients to like you, you need to speak their language and gain their trust. Backing up your claims with data and testimonials helps your credibility and makes potential clients feel like you're helping them to make an informed decision.
5. Channel your inner detective
Researching your competition and industry trends is imperative to winning new business. If butcher block countertops are all the rage in your area, and you're the only store that doesn't offer them, you probably won't be in business much longer.
Industry-specific publications and organizations, the Small Business Administration's website, and your competitors' websites are all valuable sources of information. Consulting available online reviews about your competitors and their social media pages can also help you learn where they shine, and find their faults.
6. Typos are no-gos
Nothing says "we don't value attention to detail" like a proposal filled with errors. Global Lingo found that 59 percent of study participants would avoid doing business with a company that made obvious grammatical errors.
In general, any customer-facing text shouldn't go out the door with only one set of eyes on it. Consider hiring a freelance proofreader, or asking a friend or colleague to look things over. Also, consider using document creation sites that offer internal commenting features. By making it easier to collaborate, you can ease the pains of the editing process.
You'll learn what works by monitoring the performance of your proposals. If you're delivering documents that you're proud of, but not getting the results you expected, make sure you're viewing data and analytics on how your recipients are interacting with it so you can continually improve them. Content creation may be more art than science, but forming a hypothesis, testing, and evaluating the results can help you discover what really wins clients.
Start creating better proposals that win clients today. How do you write winning proposals?