5 Ways to Stay Ahead of Prospective Buyers During the Sales Process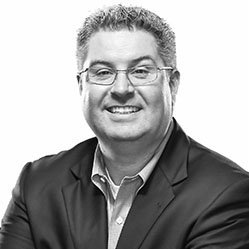 The following is a guest post by Sean Burke, CEO at KiteDesk. Sean is a seasoned sales and marketing exec who has gained recognition as a champion of smarter sales prospecting. Connect with him on Twitter @seanburkeh!
Your customers have more information about your company and products than ever before. They don't need or want to hear traditional sales pitches, or even artful ones.
But you can still use these five techniques to stay a step ahead of your buyer while they are doing their research, discovery, and self-education. In other words, it's all about sales acceleration!

1) Tell Them a Story
A recent KiteDesk blog post by our own Julianne Sweat talks about the power of storytelling in sales. She includes this meaningful quote from Juliana Crispo, of StartUp Sales Bootcamp:
"Focusing on features and benefits is tired and outdated. It's the customer's narrative and triumph over adversity that saves the day."
There's a good formula to follow here: start with a situation one of your customers has faced, then follow it with the actions they took to find the solution. Be specific about their actions and your input. Then discuss the (hopefully quantifiable) results, e.g., better collaboration, more sales, shorter timeframes, etc. Can they measure administrative time savings? The result? Hopefully, something that will resonate!
Each story can paint a picture so relevant and compelling that prospective buyers will want to see if they can achieve the same outcome. Make sure your salespeople have an arsenal of use cases that fit different situations and resolve specific problems. These stories are not just for marketing; use them within the sales process at the right time in your buyers' journey and you'll augment their power.
2) Listen In on Your Customer and Their Competitors
While prospects are exploring your brand, remember that you have access to the same investigative tools they are using. Salespeople often overlook a major clue about what prospects think and are doing — their content. The more you know about the content your prospect values, the better you understand their ecosystem and the pains they experience.
A prospect's competitive environment is something that should be very important to your sales team.
Say you are working on an opportunity with a local utility whose primary competitor is one of the largest companies in the US. Here's what you could do: walk them through a number of ways to better serve their clients using your product, or add a boost to the story by showing them how they could claim a competitive advantage over their competitor (it could be their stellar customer service, or their metrics for addressing outages). Understanding a prospect's competitive environment can help them change everything for the better — and all it takes from your perspective is a bit of little listening.
Use this knowledge to set up meetings and focus on the issues that matter to your prospects: strengthening relationships and successfully neutralizing competitive threats.
3) Homework First, Sales Pitch Second
I often think that every sales process should include a step that is nothing but data gathering. We all know we're supposed to listen to our customers, but do we also ask them the right questions and write down the answers? Before we give prospects a sales pitch, what if we were fully informed on their challenges and corporate initiatives? With that task completed, we'd be so much better prepared to explain how our solution could work for them now and further.
Weaving your homework back into your pitch, personalizing the experience, is also more relevant than ever. Not only does it demonstrate that you've spent time investing in learning about your prospect's business, it's infinitely more interesting than any kind of generic examples you could use.
4) Pick Up the Phone
My colleague Lori Richardson of Score More Sales writes:
"Sales professionals in companies doing business with people in other companies should not minimize the power of the telephone and in many cases, use it MORE often. I have seen sellers spend 30 minutes or an hour working on a well-crafted email when they could have simply picked up their smartphone or desk phone and called. Save hours every week by using the phone. I can make dozens of calls, leaving a valuable, impactful message in the time that an email seller crafts and sends their email."
5) Give Your Sales Team the Right Tools
Tools can be useful and boost productivity; or they can be cumbersome, inefficient, and bloated with features you don't need. Worse, many operate in silos instead of working well with your sales infrastructure.
The right tools are the ones that make a sales team smarter. These are the supportive workhorses that help the team get to know their prospects better. They help salespeople gain insight and uncover areas of focus.
Find out more about great inside sales software (with real-world reviews and ratings) via sites like GetApp, Capterra, and G2Crowd.
So it would seem as if storytelling, talking, listening, picking up a phone, and tool shopping are great ways to stay ahead of your prospect as they navigate their way through the buying process. Be alert for opportunities to demonstrate that you are ready to step in to and participate in their business and help them succeed. Once everything meshes, they can become your next case study in success.